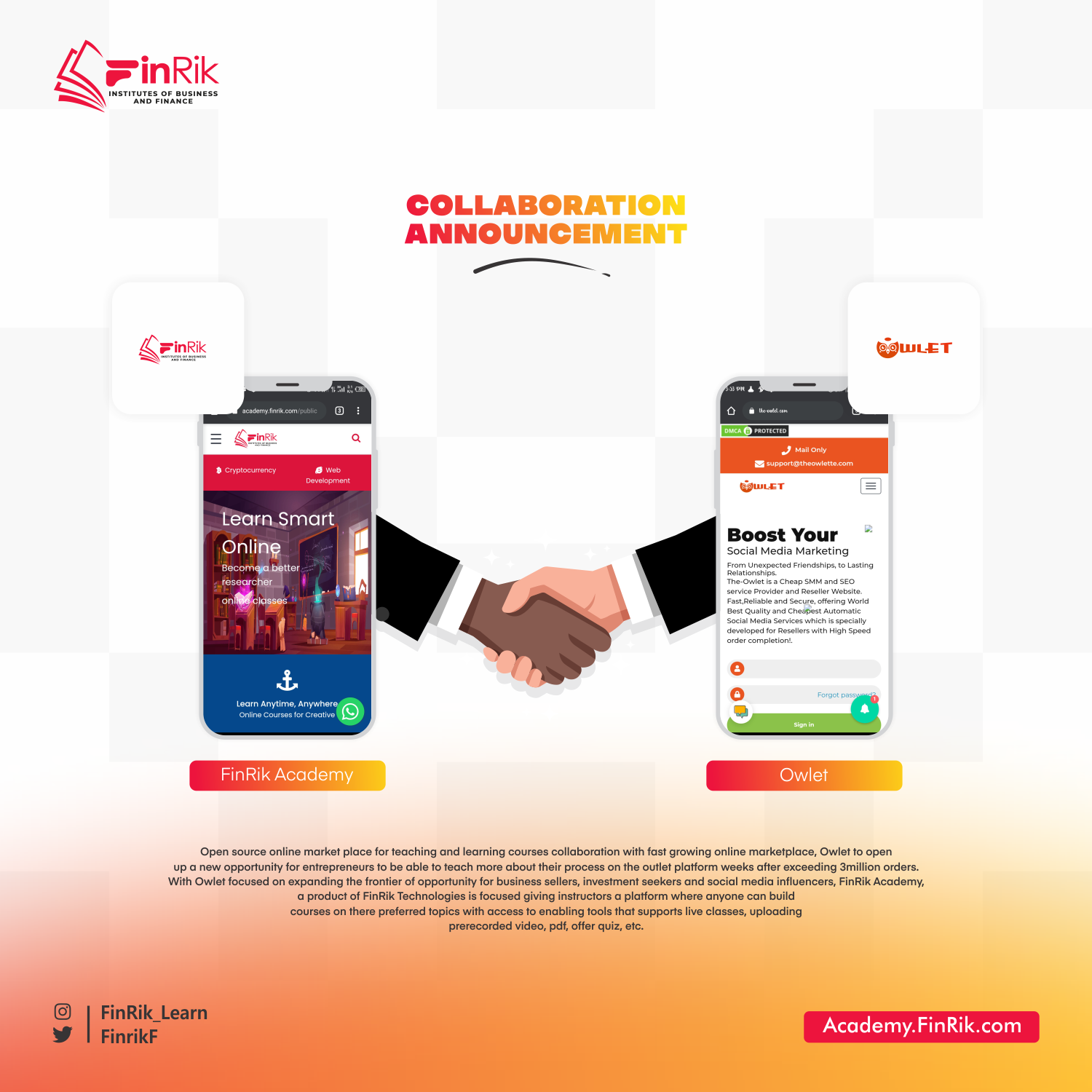 What is FinRik Academy?
FinRik Academy is an open online course provider aimed at GenZ in Africa.
Why FinRik Academy?
FinRik Academy allows OWLET users become an instructor and gives them a platform to teach any course they want for free, depending on their preferred topics.
Using the tools provided by FinRik Academy to aid course development, OWLET Tutors can upload videos, PowerPoint presentations, PDFs, ZIP files and live classes to create courses using discussion boards, tutors can interact with users and also set up quiz sessions to test students understanding of there classes.
Can I get paid as a Tutor on FinRik Academy?
FinRik Academy allows you monetize your knowledge as an instructor and be open to endless chances of acquiring soft skills as a learner.
With FinRik Academy you learn more and earn more!
GET 15% DISCOUNT BY USING " OWLET " COUPON CODE AS A LEARNER FOR PAID COURSES.
Cick HERE to start learning and earning on FinRik